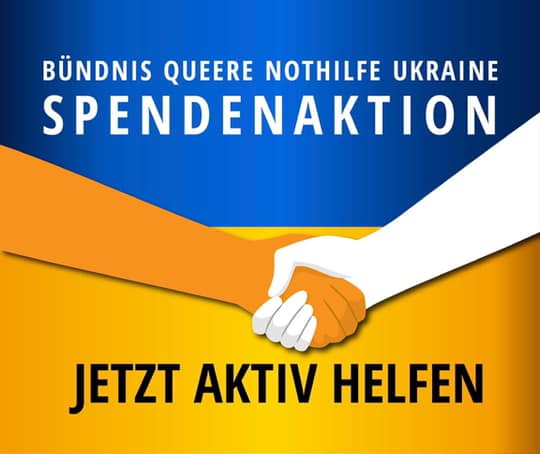 Putin's attack on Ukraine has led to a war on European ground.
We are stunned and want to show our solidarity and connection with the people in Ukraine.
Therefore, the additional profits from our new ticket prices from March 1 to 7 will go to the fundraiser "Queere Nothilfe Ukraine" of the Aktionsbündnis gegen Homophobie e.V. (https://www.altruja.de/nothilfe-ukraine/spende).
We hope to make a small contribution for queer people who are in danger or need because of this war.
Update from 9.3.2022: Today we transferred the donation amount of 6,481 euros to the Action Alliance Queer Emergency Aid.
For the rest of the month, we will earmark an amount of 0.50 euros for each guest to support queer refugees.