Datum
17. - 19.11.23
Abgelaufen!
Conscious Touch @BOILER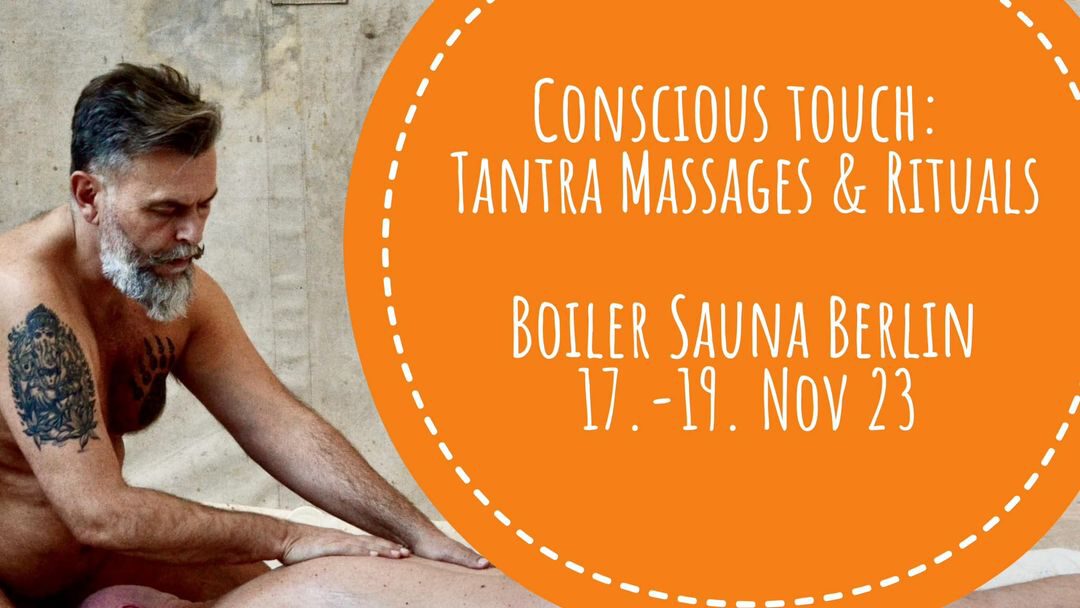 Tantra is liberation and expansion
Friday, 17 November 2023 (start 19:00) until
Sunday, 19 November 2023 (end approx. 2 p.m.)
This weekend is for men who want to get to know Tantra and Bodywork. All you need to bring is the desire to embark on this journey in a group of nice guys.
Workshop and break times for the days will be arranged together. The fee is 240 euros and includes admission to the BOILER on all days.
Towels are available on site for the workshop and a sauna visit. Please bring along for the workshop: Writing material, comfortable shorts and T-shirts; a blindfold – or triangular cloth to close the eyes and a sarong/wrap (approx. 140 x 90).
The number of participants is limited to a maximum of 12 men. Please register directly with André Kraft at mail@oriental-bodywork.de.